The Profit Spotters Newsletter
A free, weekly newsletter about crypto, tech, money & investing.
Join over 70,000 subscribers who read our weekly newsletters!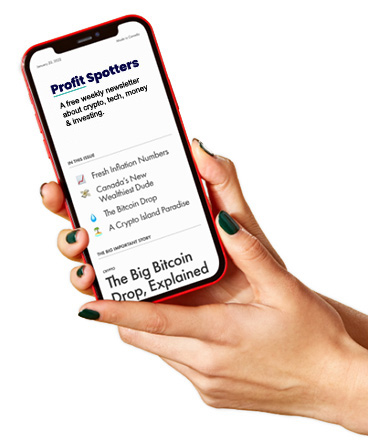 Profit Spotters is a digital investing research firm, financial blog, and the creator of the REDI financial movement (Retire Early with Digital Investing). Content on this site is for general informational, educational or entertainment purposes. We do not offer financial or legal advice. Opinions are ours. Images by Freepik and Iconscout. Some links on this site are advertiser or affiliate links that help us earn a commission and operate the site free of charge for visitor like you. By using this site or our newsletter you agree to our Terms.