Overview:
– Economist Lawrence H. Summers has been a leading voice in the national debate on inflation.
Lawrence H. Summers, the renowned economist who served as the 71st United States Secretary of Treasury from 1999-2001 under Bill Clinton, as well as the Director of the National Economic Council from 2009 to 2010 under Barack Obama, will be offering his insights into the global economy and financial markets during the 13th edition of AIM Summit being held on the 21st and 22nd of November 2022 in Dubai UAE.
AIM Summit is the region's leading forum for providing insights on investment developments and global market conditions. This year, special emphasis is placed on the current global economy, inflation, stagflation and recession. Summers will provide his views on why the U.S. will likely be headed into a recession within the next two years. Summers will discuss how globalization, trade, and technology will play a pivotal role in the future of the global economy.
In 2021, Summers repeatedly called out the potential for inflation in U.S. while the U.S. Federal Reserve and many economists viewed rising prices as transitory.
Commenting on his participation at AIM Summit, Summers states, "Investors in alternative assets must navigate a challenging macroeconomic environment today and anticipate how it will impact their portfolios tomorrow. At the AIM Summit in Dubai, I will address some of the most pressing questions investors should be asking – will the Fed's newfound hawkishness lead to a painful recession, or will they engineer a soft landing? Will we return to the post-2009 era of secular stagnation, or a new paradigm? Will prognostications of China's economy overtaking America's prove similar to those of Russia and Japan, which look ridiculous today?"
---
This article may be republished online or in print under Creative Commons license CC BY 4.0; Proper attribution and link to our web site are required. View details.
RSS feed
---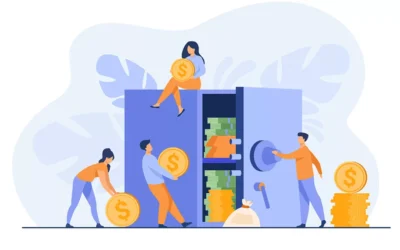 Overview:- The term "digital assets" is typically used in reference to blockchain technologies and assets like cryptocurrencies, tokens, staking, perpetual contracts and smart contracts. What Is a Digital Asset? A digital asset is a type of virtual property or...