Overview:
– White House outlines recommendations to protect consumers, investors, businesses, financial stability, national security, and the environment.
President Biden's Executive Order (EO) from March 9th on Ensuring Responsible Development of Digital Assets outlined the first whole-of-government approach to addressing the risks and harnessing the potential benefits of digital assets and their underlying technology. Over the past six months, agencies across the government have worked together to develop frameworks and policy recommendations that advance the six key priorities identified in the EO:
– consumer and investor protection
– promoting financial stability
– countering illicit finance
– U.S. leadership in the global financial system and economic competitiveness
– financial inclusion
– responsible innovation
The nine reports submitted to the President to date, consistent with the EO's deadlines, reflect the input and expertise of diverse stakeholders across government, industry, academia, and civil society. Together, they articulate a clear framework for responsible digital asset development and pave the way for further action at home and abroad. The reports call on agencies to promote innovation by kickstarting private-sector research and development and helping cutting-edge U.S. firms find footholds in global markets. At the same time, they call for measures to mitigate the downside risks, like increased enforcement of existing laws and the creation of commonsense efficiency standards for cryptocurrency mining. Recognizing the potential benefits and risks of a U.S. Central Bank Digital Currency (CBDC), the reports encourage the Federal Reserve to continue its ongoing CBDC research, experimentation, and evaluation and call for the creation of a Treasury-led interagency working group to support the Federal Reserve's efforts.
---
This article may be republished online or in print under Creative Commons license CC BY 4.0; Proper attribution and link to our web site are required. View details.
RSS feed
---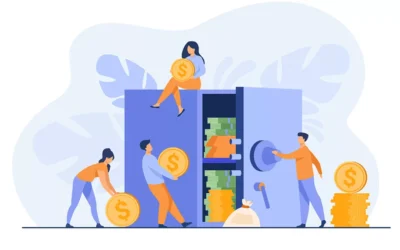 Overview:- The term "digital assets" is typically used in reference to blockchain technologies and assets like cryptocurrencies, tokens, staking, perpetual contracts and smart contracts. What Is a Digital Asset? A digital asset is a type of virtual property or...